Please fill out the details
we will get in touch
The Perfect Garden Is Now Possible! Call Gardeners Camden Today!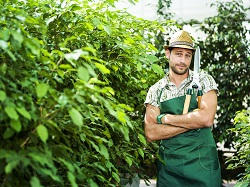 Is your garden particularly large? Are you worried about it turning into a wilderness? It doesn't matter if your garden is only at the beginning stages of becoming unwieldy or whether it's been growing wild for years, Gardeners Camden can help bring your garden back under manageable control. Throughout Camden, we can offer a wealth of gardening services to deal with any size of garden. Our teams of gardening experts covering the NW1 district will guide and plan what needs to be done to turn your garden into what you want and need.
Pets In The Garden, Call Our Gardening Experts
If you've got pets, you may be aware that they can have a huge impact on the state of your garden. Cats tend to dig up various areas and will often enjoy sleeping on precious plants, flattening them beyond recognition! Dogs also enjoy digging so you may be in search of creating the perfect garden that not only you can enjoy, but also your pets! In Camden, we are providing our expert gardening and landscaping packages to people wanting to regain control and enjoyment of their garden. We tailor each situation to your specific needs. Our experts are skilled in lawn restoration and repair in NW1, so get in touch today.
Preparing Your Garden For Moving Out
Are you moving out of your house in the NW1 zone? Worried about the state of the garden you're leaving behind? The temptation may be to quickly try and fix it – tear out some weeds, pave it over and hope the new owners don't mind. In fact, paying attention to your garden can increase the value of your house and you can save yourself the worry by bringing in gardening professionals to take care of it. We have highly skilled and experienced Camden gardeners who can provide lawn care, clearance and hedge trimming and pruning. We're also great at working to deadlines!
Enjoying Your New Garden with Our Gardening Help
If, on the other hand, you've just moved into a new house in the NW1 region, at some point your mind will need to turn to the garden. If you are lucky enough to move into a beautiful and well kept garden you should still consider how you are going to maintain it whilst you settle into your new house. If your garden needs a lot of work, help is on hand as we offer a huge range of garden maintenance services in Camden. Our expert gardeners can provide tidy ups and clearance of junk, rubble, rocks, soil and debris from trees and plants. Our landscaping services can then provide you with a beautifully designed garden that you can truly enjoy!
Let Your Garden Inspire You Call Our Garden Designers
People often forget just how creative and inspiring a well designed garden can truly be. The benefits go beyond simply having some nice flowers to look at! A creative garden opens the mind and expands the imagination, and our gardening services can open the door to having the garden that passes your expectations and becomes an integral part of your living space. Our services are on offer throughout Camden and include lawn mowing, weed control and regular maintenance. Our team of experts are dedicated to working with you to provide your dream garden through creative and reliable services.
Get That Perfect Garden Today with the Help of Our Gardeners Camden
We all dream of the perfect garden, but often most of us don't have the time to truly realise that dream. That's why here at Gardeners Camden we have made it our mission to provide reliable gardening services that truly inspire and yet are practical and get the job done anywhere in NW1. Through lawn care, weed control and landscaping, we can turn that dull, empty back garden into anything you want it to be. Our gardeners Camden are available for advice and guidance, so call us now to learn more about what we have to offer.
testimonials
what customers say
I am so grateful to the gardeners at Garden Designers Camden for rectifying the mess caused by another company.
Lola Bailey
I am happy with the quality landscaping performed by Camden Gardeners. I have already recommended them to my neighbours.
Kim Sellers
When I needed gardening services that were the best value for the money. I chose Camden Gardeners. Great work, prices cheaper than the competition, and on time. There is no one better in my opinion.
Dylan U.
This gardening company provide a great service every time. I've been using Camden Gardeners for a few years now and are absolutely delighted with my experience with them.
Josie A.
I gave this gardening company a rather large job to manage. GardenersCamden handled things in an efficient and professional manner.
Daniel S.
Their gardeners took real pride in their work, and it showed. It was evident that they're professionals, because they made my garden look fantastic. I'm so glad I called Camden Gardening Companies.
Ewan T.
Very pleased with the gardening services offered by Garden Designers Camden, I now have them to help me once a week with basic gardening work, and more often when needed. They have never let me down and continue to do a great job.
Skye White
I was concerned, as the garden had become overgrown. Camden Gardening Companies offered cheap services, so I rang them up. What can I say? High standard of work for the low-cost service. I will use them from now on for regular garden...
Yancy Wellard
I have this little issue: The lack of a green thumb. Because of this, I always need a gardener. I've been calling upon Gardening Services Camden for years now, and with their affordable pricing and high quality gardening services! I...
April Moon
I don't have to worry about garden maintenance now that I've had a taste of what Garden Care Service Camden have to offer! They did an amazing job - a lot of work was completed to a high standard in a relatively short space of time (and...
Gary D.